Jsem v tom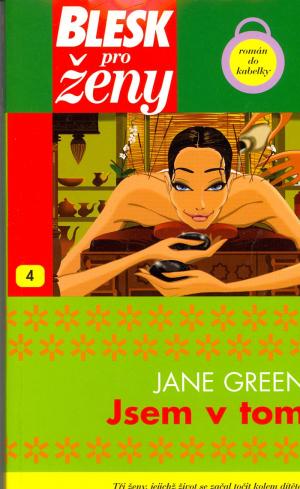 Tell a friend
CDN $10.00

(US $8.50)

CDN $5.00

(US $4.25)

348 pages

ISBN

: 80-7341-778-2

Publisher

: BB Art

Published Date

: 2006

Cover

: Soft Cover
Czech
Román do kabelky.
Hrdinky v dalším románu Jane Green už překročily třicítku a začaly se zabývat mateřstvím. Ale samy zjišťují, že jen kolem dětí se jejich život točit nebude ani do budoucna. Jsem v tom totiž není o dětech, je to vyprávění o lidech, o vztazích, přátelství, lásce i jejím nedostatku. Julia, Maeve, Sam.
Tři ženy, jejichž život se začal točit kolem dítěte. Julia po něm touží. Žije ve svazku bez lásky s Markem a věří, že právě dítě by jejich vztah napravilo. To ovšem nepřichází. Tak dlouho, až Julia odchází a zjišťuje, že na mateřství ještě vůbec připravená není. Maeve je přesvědčená, že je alergická na jakýkoli závazek. Zvykla si žít sama a nehodlá na tom nic měnit klidně až do konce života. Jenomže prožije jednu vášnivou noc s Markem. A otěhotní. Sam už těhotná je, přestože dítě nijak neplánovala. Ale žije v pevném manželském svazku a těhotenství bere jako další životní etapu. Jenže po porodu malého a samozřejmě geniálního George zjišťuje, že její manželství možná zase tak pevné nebylo.
English
Romantic novel about love and motherhood.