Plný pohár vína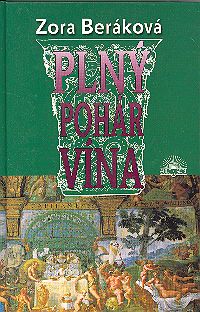 Tell a friend
CDN $19.00

(US $14.82)

CDN $9.00

(US $7.02)

208 pages

ISBN

: 80-7244-147-7

Publisher

: Šulc a spol.

Published Date

: 2004

Cover

: Hard Cover
Czech
Historicko-milostný román české renesance.
Syn císaře Ferdinanda I. a Anny Jagelonské se šíleně zamiloval do Filipiny Welserové, pocházející z augspurského patricijského rodu Welserů, jimž patřily od 14. století banky a obchodní podniky po celé Evropě, vlastnili kolonii ve Venzuele a provozovali obchody s otroky. S Filipinou se mladý Ferdinand oženil tajně v roce 1557, kdy byl místodržitelem Českého království, a věnoval jí letohrádek Hvězda. Když pak přišly na svět jejich děti, mladý králevic se k nim přihlásil a tajemství bylo prozrazeno. Ferdinand se kvůli tomu nikdy nesměl stát po svém otci římským císařem ani českým králem, dostal jen Tyroly a Rakousy, ale životní štěstí mu to nezkalilo. Byla to však velká ztráta pro České království, že na jeho trůn neusedl vzdělaný a tolerantní renesanční panovník.
English
Historical romantic novel.