Nové perspektivy v psychiatrii a psychologii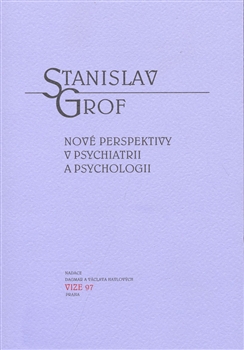 Tell a friend
CDN $36.00

(US $29.16)

CDN $10.00

(US $8.10)

232 pages

ISBN

: 978-80-86181-83-7

Publisher

: Moraviapress

Published Date

: 2007

Cover

: Soft Cover
Czech
Kniha světoznámého psychiatra českého původu, která vyšla u příležitosti udělení Ceny Nadace VIZE 97.
Prof. MUDr. Stanislav Grof (1931) se narodil a vystudoval medicínu v Praze. Spoluzakládal Výzkumný ústav psychiatrický, kde se věnoval zkoumání účinků psychedelik na lidskou psychiku a terapeutickému užití LSD v případě duševní nemoci.
V lednu 1967, na pozvání Výzkumného psychiatrického střediska Univerzity J. Hopkinse v Baltimoru (Maryland USA), pokračoval ve výzkumech v USA. V r. 1969 se zde stává vedoucím (Chief of Psychiatric Research) výzkumů směněných stavů vědomí a profesorem psychiatrie na Univerzitě J. Hopkinse. V roce 1972 publikuje svoji první knihu "Oblasti lidského nevědomí".
Jako psychoterapeut hledá Stanislav Grof, ve snaze překonat v té době vládnoucí behaviorismus a úzce biologický freudismus, hlubší psychologické souvislosti procesu růstu a zrání lidské osobnosti. Spolu s Abrahamem Maslowem a Anthony Sutichem (zakladateli Společnosti humanistické psychologie) si uvědomuje, že chybí nesmírně důležitý prvek - duchovní rozměr psychiky.
V r. 1968 zakládají všichni tři Společnost pro transpersonální psychologii.Stanislav Grof přispěl během následujících let svojí teoretickou prací i praktickými terapeutickými výsledky významnou měrou k rozvoji a konstituování této oblasti a k celkovému náhledu na lidskou psychiku.
Kniha je nová a obsahuje věnování autora.
English
Psychology and psychiatry.