Hadrová Ančka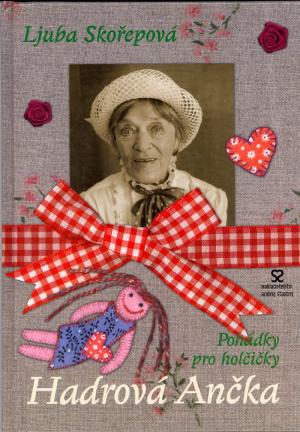 Tell a friend
CDN $19.00

(US $15.20)

CDN $10.00

(US $8.00)

72 pages

ISBN

: 978-80-86739-30-4

Publisher

: Andrej Šťastný

Published Date

: 2008

Cover

: Hard Cover
Czech
Každou holčičku okouzlí dojemné příběhy hadrové panenky a jejích kamarádů. Povídání je zárověň vzpomínkou na autorčino dětství, prožité v harmonickém venkovském prostředí.
Knížka má na začátku věnování, do kterého může maminka, babička či tetička zapsat datum, komu a od koho je knížka 'od srdce' darována.
Kniha je krásně ozdobená kresbami Petry Goldflamové Štětinové.
Ukázka z jednoho příběhu:
Žofinka, to se ví, na to koukala s otevřenou pusou. Ani ji nezaklapla, pannu popadla a utíkala ke mně, div se nepřetrhla. Byla pyšná na svůj objev, čekala, co řeknu. A já se rozbrečela.
Taková stará - a neudržela jsem se. Plakala jsem blažeností! Jakpak ne, tak dlouho jsem tu svou Ančku hledala, pomalu celý život, už jsem se s tou ztrátou smířila, a ona je na světě! To je zázrak! Žofínka poslouchala, ani nedutala. Tak tahleta panna byla padesát let na půdě ve tmě a prachu. Jak to mohla vydržet? Poslala jsem Žofínku pro šitíčko a druhé knoflíkové oko jsem panence slavnostně přišila…
English
Beautiful book of stories for little girls.