Povídky o lásce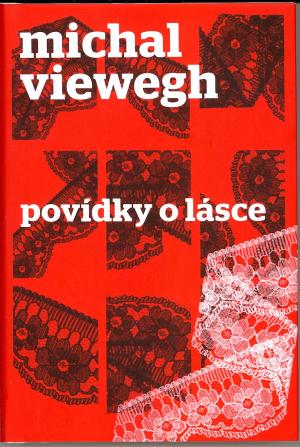 Tell a friend
CDN $25.00

(US $21.25)

CDN $15.00

(US $12.75)

160 pages

ISBN

: 978-80-7227-288-4

Publisher

: Druhé město

Published Date

: 2009

Cover

: Hard Cover
Czech
Milenci mladí i mnohem starší, manželé a exmanželé, staří mládenci a vdovy, vášně přiznané i skrývané, ale třeba také složitý vztah syna a umírajícího otce, zkrátka láska v nejrůznějších podobách a odstínech takové je základní téma nové knihy nejpopulárnějšího současného českého spisovatele Michala Viewegha.
Jen málokterý současný český autor dokáže tak úsporně vystavět příběh a stupňovat napětí, vyvarovat se zbytečného plkání a v pár větách vystihnout obehraný vztah, každodenní trapnosti, stejně jako náhlé milostné okouzlení. Autor opět dokazuje, co se o něm ví už dávno: že ovládá řemeslo a výtečně pozoruje vztahy. Že má rád literaturu – a hodně taky sám sebe.
"Co je to láska?" ptá se atraktivní, zajištěná, ale vlastně nešťastná žena Vilma moudré stařeny v závěru první povídky. Ta odpovídá následovně: "Když je to aspoň občas pěkné." A dodává: "Když to není dlouho nesnesitelné."
Tady by povídka mohla skončit, ale nekončí. Viewegh pasáž bičuje větou, že ženy vědí, že se dotýkají čehosi nanejvýš důležitého. "´Takže když budeme lásku definovat takhle, pak…?´ nedokončila Vilma. ´Pak jsem ji zažila,´ odpověděla bez váhání stařena a vycenila na Vilmu umělý chrup."
English
Sixteen stories about love.