Večery na slamníku ANT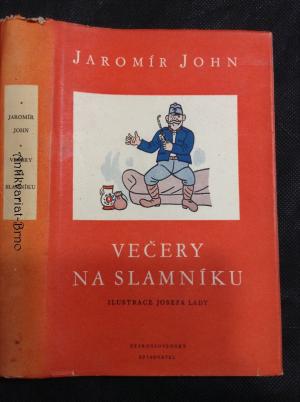 Tell a friend
CDN $10.00

(US $8.00)

CDN $0.00

(US $0.00)

336 pages

ISBN

: 12642

Publisher

: Československý spisovatel

Published Date

: 1954

Cover

: Hard Cover
Czech
S humorem až nadsázkou, místy s lehkým smutkem vypráví John o myšlení, náladách, touhách i zármutku českých vojáků v zákopech, lazaretech i zázemí.
Tragika a nesmyslnost 1. světové války, vyznívající z podtextu jednotlivých povídek, zařazuje knihu mezi stěžejní díla líčící osud českých lidí té doby.
English
Short slightly humorous stories show WW I through the thoughts and experiences of soldiers.