60 poutních míst do kapsy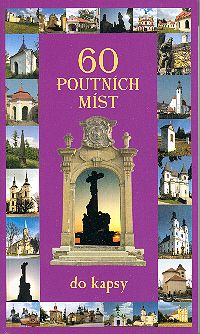 Tell a friend
CDN $6.00

(US $4.68)

CDN $5.00

(US $3.90)

128 pages

ISBN

: 80-7309-222-0

Publisher

: KMa

Published Date

: 2004

Cover

: Paperback
Czech
Poutní místa jsou jedinečnými architektonickými skvosty, pokladnicemi umění a ozdobou krajiny. Citlivý návštěvník zde najde odstup od všedních problémů a příležitost k tichému zamyšlení.
Tato publikace obsahuje šedesát nejznámějších či nejkrásnějších míst, která rozhodně stojí za návštěvu. Barevné fotografie.
English
60 of the best known and most beautiful places of pilgrimage.