Jak krmit bohy USED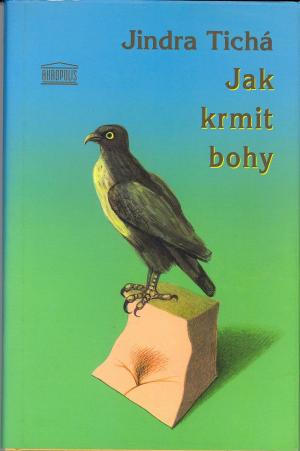 Tell a friend
CDN $8.00

(US $6.80)

CDN $5.00

(US $4.25)

124 pages

ISBN

: 80-85770-66-0

Publisher

: Akropolis

Published Date

: 1998

Cover

: Hard Cover
Czech
Filozoficky laděné cestopisné povídky z Austrálie, ostrova Bali a Guatemaly.
Povídky tvoří tři samostatné celky - Evangelium podle svatého mormona, Jak krmit bohy a Péro z ptáka Quetzala. Autorka v povídkách představuje trojí náboženské vidění světa s jeho rozmanitostí i absurditou - mormonství, náboženství na ostrově Bali a aztécké náboženství. Povídky jsou propojeny i dalším motivem, snahou vyrovnat se se ztrátou a způsobem odchodu životního partnera.
Kondice: jako nová.
English
Three philosophical stories from traveling around Australia, Bali and Guatemala and their religions.