Odysseia USED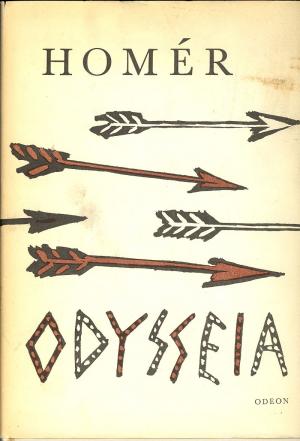 Tell a friend
CDN $15.00

(US $14.70)

420 pages

ISBN

: 01-083-67

Publisher

: Odeon

Published Date

: 1967

Cover

: Hard Cover
Czech
Epos vychází z prostředí trojské války. Trojané byli poraženi a král Odysseus se vrací domů, na svůj rodný ostrov Ithaka. Pronásledován nepřízní bohů mu plavba trvala deset let. Prožil mnoho dobrodružství a životních zkoušek, ztratil přátele a nakonec v přestrojení za žebráka se dostal do svého rodného domu na ostrově Ithaka. Nepřátele usilovali získat jeho ženu Penelopé, kterou nakonec Odysseus od ženichů uchránil….
Ilustrace: Arnošt Paderlík.
Kondice: velmi dobrá.
English
The poem is, in part, a sequel to Homer's Iliad and mainly centers on the Greek hero Odysseus (or Ulysses, as he was known in Roman myths) and his long journey home to Ithaca following the fall of Troy.

It takes Odysseus ten years to reach Ithaca after the ten-year Trojan War.[2] During this absence, his son Telemachus and wife Penelope must deal with a group of unruly suitors, called Proci, to compete for Penelope's hand in marriage, since most have assumed that Odysseus has died.