CD Dívka s jizvou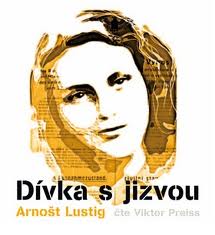 Tell a friend
CDN $25.00

(US $20.25)

CDN $15.00

(US $12.15)

Duration: 3 hours
Czech
V příběhu se setkáváme s Jitkou Thelénovou, vychovávanou v Pražském ústavu pro rasově čisté dívky. Tam se dostala po smrti svých rodičů, kteří se stali obětí teroru po atentátu na Heydricha. V hlavní hrdince se sváří právě probuzená ženskost s nenávistí vůči všem, kdo se podíleli na ztrátě jejích nejbližších.
V režii Hany Kofránkové čte Viktor Preiss.
English
Story of a young girl, who ends up in an orphanage for `racially clean girls` after her parents are killed in the aftermath of the assassination of Heydrich.