Vyhoštěná smrt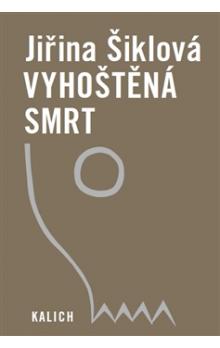 Tell a friend
CDN $19.00

(US $13.30)

CDN $10.00

(US $7.00)

127 pages

ISBN

: 9788070171974

Publisher

: Kalich

Published Date

: 2013

Cover

: Soft Cover
Czech
My lidé jsme si jako jediní tvorové vědomi své smrti. Přesto se bojíme o ní mluvit a často to neumožňujeme ani svým blízkým lidem, kteří odcházejí.
Napětí se tím stupňuje, umírá se dnes skoro bez rozloučení a vyslovení posledního přání.
Knížka Jiřiny Šiklové prolamuje toto nepsané tabu a formou fiktivních dialogů, vyprávění, zamyšlení i teoretických výkladů přibližuje toto období lidského života umírajícím i těm, kteří je doprovázejí. Není to návod, spíše vybídnutí, abychom hledali k druhému cestu alespoň v posledních dnech života.
English
Talk abou death as a natural part of life.