Matky po e-mailu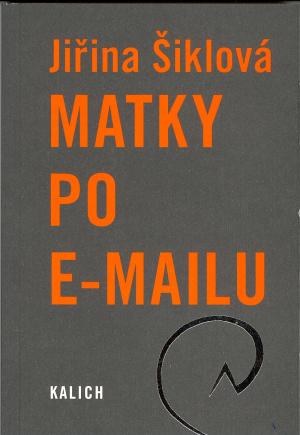 Tell a friend
CDN $19.00

(US $14.25)

CDN $10.00

(US $7.50)

160 pages

ISBN

: 978-80-7017-124-0

Publisher

: Kalich

Published Date

: 2009

Cover

: Soft Cover
Czech
Knížka formou dopisů mezi ženami přibližně ve věku 60-65 let přibližuje traumata, s nimiž se ženy bojí vůbec někomu svěřit proto, aby je ostatní neodsoudili.
Obyvatelstvo stárne a stárne, do penze odcházejí poválečné ročníky, ale současně ještě žijí jejich rodiče. Automaticky se předpokládá, že svým rodičům budou věnovat péči jejich dcery. Linie matka-dcera, dcera jako pečovatelka o stárnoucí a staré rodiče, je v této společnosti považována za samozřejmost. Tyto ženy nejen že nemají často znalosti nutné pro pečovatelky o staré lidi, ale jsou pod velkým tlakem psychickým. Jejich práce není oceněna ani ostatními členy rodiny, protože si myslí, že je to jejich povinnost, obávají se postěžovat si, aby je ostatní neodsoudili, že nejsou dobré dcery.
Tyto ženy odešly do penze, myslí si, že teď se budou věnovat svým zájmům, případně svým dcerám s vnoučaty, a pak se starají o svoje matky. Napřed se nechtějí přiznat k potížím a tenzím, které to v nich vyvolává. Idealizují si tuto péči i svůj vztah k matkám. Pak se v e-mailech, reflexích denních problémů a denní bezmocnosti trochu jedna druhé svěří. Postupně se uvolní a občas si i postěžují. Obě ženy se přiznávají i ke svému vzteku na nemocné matky, k tomu, jak je tato péče svazuje, jak mají občas i zlost na své umírající příbuzné a pak si to zase vyčítají a sebe obviňují.
English
Novel about a woman, who has to take care of her aging parents as well of her children...