DVD Vrať se do hrobu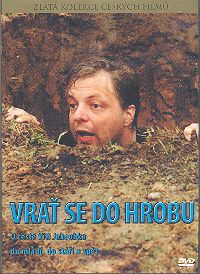 Tell a friend
CDN $30.00

(US $23.40)

CDN $15.00

(US $11.70)

Duration: 96 min.
Sub-titles: English
Czech
Sociolog Víťa Jakoubek je obyčejný člověk, manžel a otec dvou dětí. Své profesionální znalosti se snaží uplatnit v továrně mezi dělníky u výrobního pásu, ale nesetkává se s pochopením. Ředitel ho vzápětí pověří úkolem prozkoumat hodnotový systém maturující mládeže. Víťův vstup na gymnázium však není zrovna nejšťastnější.
Hrají: Dana Batulková, Kryštof Koláček, Zdeněk Marek, Matěj Peprný, Klára Pollertová-Trojanová, Milan Šteindler, Jiří Vala, Věra Vlčková Režie: Milan Šteindler
English
Film that will take us back to 1989.