DVD Karel Gott - Zůstanu svůj, hity 80. let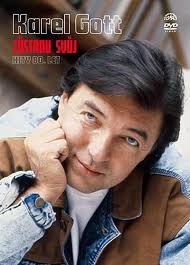 Tell a friend
CDN $35.00

(US $27.30)

CDN $20.00

(US $15.60)

Duration:
Sub-titles: None
Czech
Karel Gott a jeho největší hity z 80. let!
Výběr z televizního archivu v čele s pokračováním zpěvákových pořadů v Lucerně, ale také ze speciálu Posel dobrých zpráv, Vánočního koncertu Karla Gotta a dalších. Vedle cover verzí zahraničních songů je tu patrný příklon k původnímu repertoáru, rychle rozšiřujícímu již tak mimořádně úctyhodný počet hitů. Karel Gott se tu velmi úspěšně vyrovnává s postupným přechodem do charakterních rolí – textů, aniž by při tom ztrácel početné publikum.
Na DVD naleznete:
… a to mám rád
Odnauč se říkat ne
Nestarej se, kamaráde
Žít
Hrátky s láskou (Emmanuelle 2)
Oheň v sobě máš (Una notte speciale)
Pláč (Crying)
Zůstanu svůj
Mlčení ve dvou
All Shook Up
To musím zvládnout sám
Neznámý pár
Oh, Marie (Maria, Mari)
Zůstaň stát
Párkrát mlčet (All I Ask Of You)
Já žil, jak jsem žil (For Once In My Life)
Portrét neznámé (Einmal schweigt der Wind)
Pábitelé
Z dávných dnů (Only You)
Čau, lásko
Mattinata
Bílá (Memory)
Kantiléna
Zvonky štěstí
Lásko má (Unchained Melody)
Posel dobrých zpráv
Žárlivý (Jalousie)
Holka v domě
Když milenky pláčou
Půlnoc v motelu Stop
Beatles
Chyť své dny
Muzika (Musica)
Krev toulavá
Ráno jedu dál
BONUS
Be My Love
ve stylu Mario Lanzy
ve stylu R. A. Dvorského
ve stylu Gilberta Bécauda
ve stylu Louise Armstronga
English
Karel Gott - best of eighties!