Čekárny mého života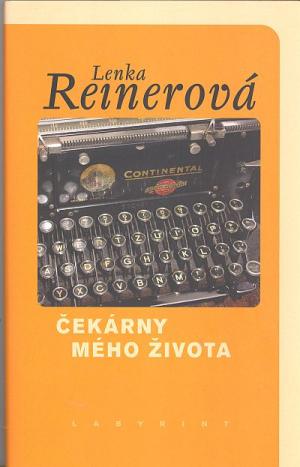 Tell a friend
CDN $20.00

(US $15.60)

CDN $5.00

(US $3.90)

100 pages

ISBN

: 978-80-85935-84-4-8450

Publisher

: Labyrint

Published Date

: 2007

Cover

: Hard Cover
Czech
Dílo, ze kterého jiskří láska k životu a potřeba komunikace s druhými.
Autorka vyčkává na nejrůznějších místech: sedí v hale pražské Hlavní pošty nebo čeká na dopis od ztracené rodiny ve "francouzském ženském internačním táboře Rieucros, v němž byly během poslední světové války drženy převážně cizinky". Čeká na odbavení na pařížském či pražském letišti, ale také na příjezd autobusu do marocké Casablanky, po propuštění ze Sidi-el-Ayachi, záchytného tábora "pro obtížné cizince".
Nemine čekárny nádražní, kam přijíždějí skutečné vlakové soupravy, neopomene porodnici – "nádražní čekárnu života". Prochází čekárnami nemocničními i odcizenými chodbami úřadů v Čechách nebo třeba v Mexiku, kde očekávala příchod svého druhého svatebního svědka, aby mohla uzavřít sňatek s lékařem a spisovatelem Theodorem Balkem. Čekárny se zde koncentrují ve specifický fenomén "pozastaveného pobytu". Čekání, v čase dávno uplynulém, stejně jako v nedávné minulosti, je jaksi nutné pro život. Někdy nejisté, jindy nebezpečné – záleží na okolnostech, zda jde o výsledek lékařského vyšetření, soudní rozhodnutí, nebo "jen" o fádní úřední výkon.
Čekárny znamenají pro Lenku Reinerovou konkrétní místa, která vedle sebe neskládá s chronologickou přesností, ale zároveň momenty, zachycující a oživující to, co je jen zdánlivě minulé a co si autorka uchovává v bohatosti vzpomínek. Těmi se probírá především, a to podobně jako hromádkou fotografií.
English
Novel about life and all it offers.