Šťastné a veselé...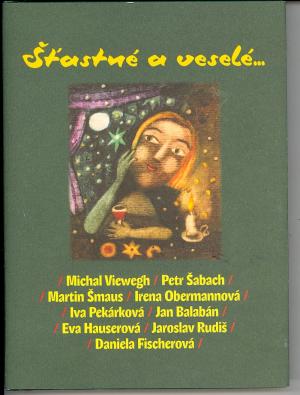 Tell a friend
CDN $18.00

(US $15.30)

CDN $5.00

(US $4.25)

138 pages

ISBN

: 80-86526-24-0

Publisher

: Listen

Published Date

: 2006

Cover

: Hard Cover
Czech
Michal Viewegh … den před svátky se náhodně setkají cizinec a osamělá brunetka …
Petr Šabach … jaký dárek přinese syn matce z hospody …
Martin Šmaus … o zvláštní trojici, která tráví sváteční noc na lavičce před nádražím …
Irena Obermannová … Štědrý večer se dvěma ženami, ve dvou rodinách se snaží zvládnout jeden muž …
Iva Pekárková … citlivý příběh matky malého chlapce …
Jan Balabán … rodinný příběh o tom, jak si rodina pomáhá ….
Eva Hauserová … humorný příběh …
Jaroslav Rudiš … o děvčeti, které chce mít "originální" Štědrý večer …
Daniela Fischerová … překvapivé vánoční setkání …
English
Who would not want Christmas to be always merry? But do the authors in this collection of short stories write only about Christmas that is merry?