Fenomén Karel Kryl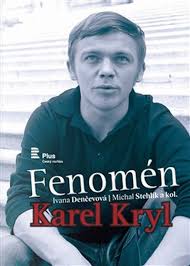 Tell a friend
CDN $29.00

(US $21.75)

CDN $25.00

(US $18.75)

158 pages

ISBN

: 978-80-87530-41-2

Publisher

: Radioservis

Published Date

: 2014

Cover

: Hard Cover
Czech
Všestranný pohled na osobnost zpěváka, básníka, výtvarníka, rozhlasového redaktora a glosátora Karla Kryla.
Český rozhlas Plus odvysílal cyklus pořadů Fenomén KK, na jehož základě tato publikace vznikla.
Obsahuje rozhovory Ivany Denčevové s lidmi, kteří Kryla dobře znali, jako jsou Jiří Černý, Miloš Zapletal, manželé Rakušanovi, písničkářka Dáša Vokatá, Krylův přítel z emigrace Stanislav Gilán či Vojtěch Klimt, předseda Klubu Karla Kryla.
Do historicko-společenského kontextu vřazuje Krylovo dílo Michal Stehlík a Krylovy písně fundovaně rozebírá muzikolog Aleš Opekar. Obraz Karla Kryla doplňují texty Terezy Pavlíčkové Karel Kryl v hledáčku Státní bezpečnosti a zamyšlení hudebního publicisty Jana Petrička o Krylově básnické tvorbě.
Fotografie.
English
Life and work of Karel Kryl.