Ladislav Chudík - Žiji nastavený čas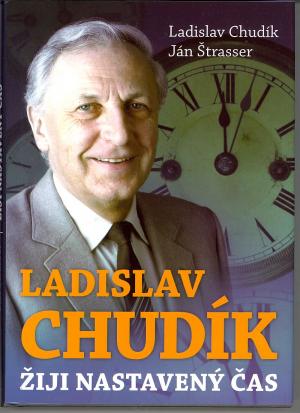 Tell a friend
CDN $28.00

(US $22.68)

CDN $19.00

(US $15.39)

264 pages

ISBN

: 978-80-7388-303-4

Publisher

: XYZ

Published Date

: 2010

Cover

: Hard Cover
Czech
Upřímná, až šokující zpověď slavného herce (milovaný doktor Sova v seriálu Nemocnice, Český lev za Kawasakiho růži 2009).
Úryvek: Mé osobní problémy [ během normalizace] mě tak ničily a ubíjely, že mi nezůstávala síla ani kapacita na nějaký aktivnější společenský život… byl jsem rád, že žiji a dokážu nést svůj kříž. … Potřeboval jsem podporu. V tomto státě vládli komunisté, tak jsem se musel obrátit na komunisty … A odvděčit jsem se jim mohl jen tím, že jsem byl vůči nim a jejich režimu loajální. Proto jsem se nekontaktoval s disentem, proto jsem podepsal Antichartu. Stačí to? … Víte, já to ani neumím vysvětlit, jak jsem to tehdy všechno zvládl. Snad právě pro všechna ta moje trápení - zdravotní a společenská - mi někdo tam nahoře prodloužil tu moji svíci života. Žiji nastavený čas.
Chudík vypráví o svém dětství, o studiích i o hereckých začátcích a ve vzpomínkách se nevyhýbá ani těžkým okamžikům svého soukromého života či názorům na herecké kolegy nebo na vztahy Čechů a Slováků. Přiznává se k pochybnostem, které jej provázejí celým životem, a netají se svými politickými postoji či pohledem na současnou dobu a společnost. Fotografická příloha, dobré čtení!
Kawasakiho růže je nádherná tečka za mým hereckým životem
English
Life of a famous Slovak artist Ladislav Chudík.