Slepičí lásky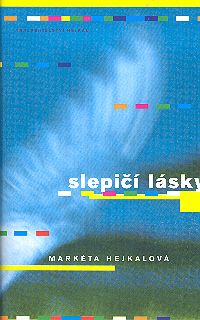 Tell a friend
CDN $20.00

(US $14.00)

CDN $5.00

(US $3.50)

156 pages

ISBN

: 80-86026-37-X

Publisher

: Hejkal

Published Date

: 2006

Cover

: Hard Cover
Czech
V knize se proplétají příběhy několika lidí, kteří se v jednom horkém letním dni octnou na dálnici D1 a v jejím okolí. Jan Bína, poslanec za stranu, která určitě nevyhraje volby, jeho manželka Helena a milenka Petra, ukrajinský řidič kamionu plného slepic Mykola, nemocná holčička Soňa a její zmatená zamilovaná matka Majka, vysoký evropský úředník Frank a další postavy chtějí do večera toho dne, který je pro většinu z nich zlomový, vyřešit nějaký problém a rozhodnout se: mezi dítětem a kariérou, mezi bezpečnou rodinou a opojnou láskou, mezi odvahou a rezignací, mezi životem a smrtí… Ne všichni se ale večera dožijí.
Čtivá knížka nejenom pro ženy.
English
Contemporary novel in which stories of few people on the highway D1 and its surroundings interlace.