Osudové příznaky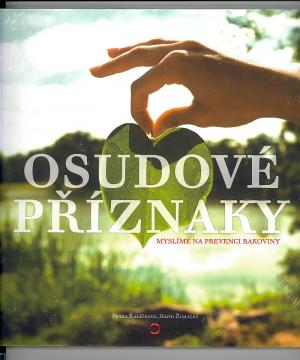 Tell a friend
CDN $30.00

(US $23.40)

CDN $5.00

(US $3.90)

142 pages

ISBN

: 978-80-254-4332-3

Publisher

: Česká onkologická společnost

Published Date

: 2009

Cover

: Soft Cover
Czech
Kniha srozumitelně popisuje příznaky, příčiny, rizikové faktory a prevenci všech běžných zhoubných nádorů. Radí, jak snížit riziko určitého druhu rakoviny.
Strach z rakoviny nás nutí ke zlehčování různých příznaků a k odsunování návštěvy lékaře na pozdější dobu, čímž bohužel smižujeme pravděpodobnost vyléčitelnosti. Tato kniha Vám poradí, který z příznaků může být tím varovným.
Rakovina je fenomén posledního století, který souvisí se zhoršením kvality životního prostředí, nezdravým způsobem života, nedostatkem pohybu či kouřením. Autorka publikace vás chce přesvědčit o tom, že preventivní chování je zcela zásadní pro to, aby nám pokročilá rakovina zákeřně nevstoupila do života. Někdy nemůžeme vzniku nádoru předejít, ale preventivní prohlídkou ji lze zachytit ve stadiu, kdy je řešitelná a vyléčitelná.
Kniha poskytuje maximum informací o prevenci nádorových onemocnění a snad vás i inspiruje k prožití života ve znamení zdraví. Právě k tomu vás mají navést slunné fotografie Davida Židlického.
English
Symptoms and prevention of cancer.