Artritida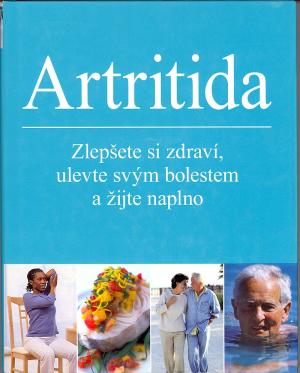 Tell a friend
CDN $28.00

(US $22.68)

CDN $10.00

(US $8.10)

224 pages

ISBN

: 978-80-7391-007-5

Publisher

: Slovart

Published Date

: 2007

Cover

: Hard Cover
Czech
Zlepšete si zdraví, ulevte svým bolestem a žijte naplno.
Miliony lidí na celém světě trpí artritidou. Pro ně všechny připravil tým odborníků praktickou příručku, obsahující odpovědi na otázky týkající se tohoto moderního onemocnění. Uvedeny jsou typy artritidy, její příznaky a způsoby, jak ji co nejúčinněji zvládnout.
Kromě klasické léčby kniha zahrnuje návody jak zmírnit bolest výběrem vhodné doplňkové terapie, úpravou stravování a odpovídajícím cvičením. Artritida je sice nevyléčitelná, ale nevěřte nikomu, kdo říká, že se s ní nedá bojovat: pravdou je totiž pravý opak.
English
How to fight arthritis. Helpfull hints and food.