Kdo byl kdo - proslulí návštěvníci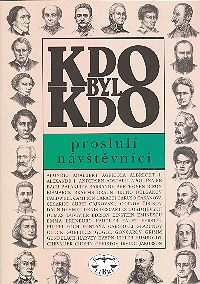 Tell a friend
CDN $22.00

(US $17.82)

CDN $19.00

(US $15.39)

515 pages

ISBN

: 80-85983-87-7

Publisher

: Libri

Published Date

: 2001

Cover

:
Czech
Výčet nejvýznamnějších návštěvníků českých zemí od raného středověku po 20. století.
Alexandr I, Caruso, Casanova, Curie, Čajkovskij, Einstein, Hitler, Chopin … Esejisticky psaný slovník přináší portréty slavných i méně známých osob, ať už se u nás zastavily jen na krátko, zanechaly o své návštěvě a o tom, co je zde zaujalo, písemné svědectví, anebo se tu na kratší čas či definitivně usadily a my se mnohdy pyšníme - například v případu architektů, sochařů či malířů - jejich díly, ale opominuti nejsou ani návštěvníci nevítaní či neblazí.
Encyklopedii sestavil širokým tým odborníků a publicistů.
English
Encyclopedia of famous people who visited the Czech country from the Middle Ages to the 20th century.