Skleněný pokoj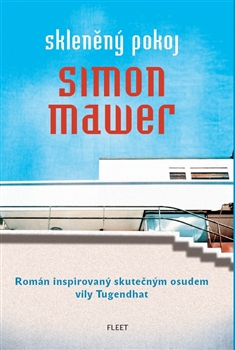 Tell a friend
CDN $29.00

(US $22.62)

392 pages

ISBN

: 978-80-87497-14-2

Publisher

: KNIHA ZLÍN

Published Date

: 2012

Cover

: Hard Cover
Czech
Příběh inspirovaný skutečným osudem brněnské vily Tugendhat.
Na pozadí příběhu jejích majitelů zrcadlí tragédii celého českého národa. Vysoko na kopci nad Brnem ční zázračný dům. Postaven na míru židovsko-křesťanskému novomanželskému páru vyzařuje bohatství, sebevědomí, krásu a majestátnost. Avšak jen do chvíle, než do země vstoupí nacistické vojsko a manželé musí vilu i zemi opustit. Život vily se s odchodem jejích majitelů ale nezastaví. Přechází z jedněch rukou do druhých, z českých do nacistických, pak do sovětských až se opět vrátí do majetku československého státu.
Krystalická dokonalost skleněného pokoje přitom zasahuje nesmírnou gravitací každého, kdo se dostane do jeho blízkosti. Jenom málo knih z poslední doby dokázalo očima cizince (podobně jako Gottland Poláka Maria Szczygiela) postřehnout československou realitu druhé poloviny 20. století tak brilantně jako Skleněný pokoj Simona Mawera. Román je o to cennější, že byl v létě 2009 nominován na nejprestižnější knižní cenu anglicky mluvícího světa The Man Booker Prize.
English
Novel based on true story.