Poznej sebe i partnera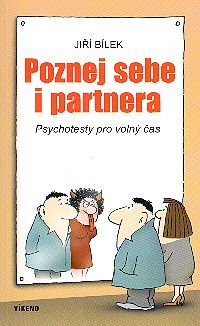 Tell a friend
CDN $8.00

(US $6.40)

CDN $5.00

(US $4.00)

190 pages

ISBN

: 80-7222-288-0

Publisher

: Víkend

Published Date

: 2003

Cover

: Paperback
Czech
Tato kniha psychotestů je dvojnásobně užitečná: jednak Vám dopřeje nahlédnout do vlastní duše a duše Vašeho partnera, jednak Vás pobaví a poučí.
Odpoví na otázky jako:
Jak si vedete v manželství?
Hodíte se vůbec k sobě?
Znáte své silné a slabé stránky?
English
Humorous advice on how to get to know yourself and your partner...