To první & to druhé dítě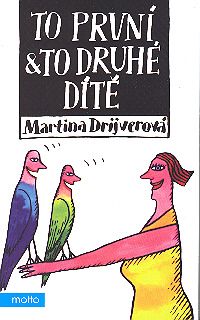 Tell a friend
CDN $16.00

(US $11.20)

CDN $5.00

(US $3.50)

200 pages

ISBN

: 80-7246-250-4

Publisher

: Motto

Published Date

: 2005

Cover

: Paperback
Czech
Humorný román potěší a rozveselí každou mámu.
Je opravdu mateřství nejradostnější čas v životě ženy, nebo jeden velký horor? Může být převážně krásné, když dokážeme čelit zdánlivě beznadějným problémům s úsměvem, jak nás učí tato humorná, a přitom moudrá a laskavá knížka…
Průvodce po (dobrodružném) životě s dítětem – od jeho narození až do dospělosti.
English
Is motherhood really the happiest time in a woman's life or one large horror? Humorous yet wise and friendly book.