Toto město je ve společné péči obyvatel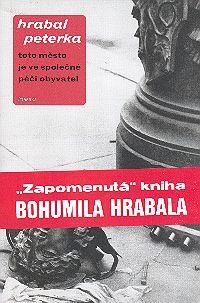 Tell a friend
CDN $16.00

(US $12.00)

102 pages

ISBN

: 80-7185-790-4

Publisher

: Paseka

Published Date

: 2006

Cover

: Hard Cover
Czech
ZDARMA S OBJEDNÁVKOU!!!
Tuto knížku lze považovat za zvětšující zrcadlo pražské ironie a černého humoru.
Humor, zábava, dobové fotografie Prahy …
Zabořte se do života obyvatel tohoto města, mužů, žen a dětí, kteří se pražskými ulicemi a náměstími vracejí z práce a škol … Hrabalův humor a satira plus fotografie Miroslava Peterky.
English
Satirical mirror of Prague irony and black humor.