Zpovědník vrahů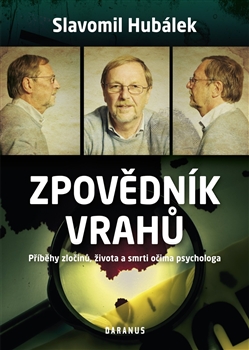 Tell a friend
CDN $28.00

(US $22.40)

CDN $22.00

(US $17.60)

224 pages

ISBN

: 978-80-87423-35-6

Publisher

: Daranus

Published Date

: 2012

Cover

: Hard Cover
Czech
Příběhy zločinů očima psychologa.
Dopadne-li kriminálka vraha, žádá obvykle znalce-psychologa spolu s psychiatrem, aby ho vyšetřil a nahlédl mu do duše. Aby rozebral jeho osobnost, zjistil vrahovu inteligenci, rozkryl jeho povahu a určil, zda byl v době činu příčetný. A aby nakonec řekl, zda se ten člověk má jednou vrátit zpátky mezi nás, anebo jestli bude lépe, když v zamřížovaném světě zůstane navždy.
Nejznámější z takových znalců je dnes v České republice dr. Slavomil Hubálek. Ve své knize vypráví o vraždách a vrazích, a líčí, jak musí pokaždé svůj posudek obhájit před soudem, i když je vrahův obhájce velice často ostrý. Vzpomíná i na zločiny, které byly kruté, ale které spáchal člověk s téměř nulovou příčetností, a přesto si pak pro něj veřejné mínění vynutilo na justici ten nejvyšší trest…
English
Crime through the eyes of a psychiatrist.