Česká politika a (východní) vystěhovalectví 1848 - 1922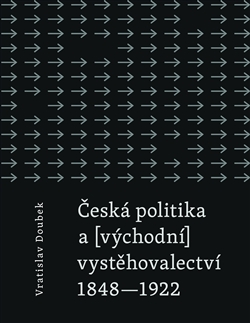 Tell a friend
CDN $21.00

(US $17.85)

CDN $15.00

(US $12.75)

136 pages

ISBN

: 978-80-7470-023-1

Publisher

: Akropolis

Published Date

: 2012

Cover

: Soft Cover
Czech
Kniha přistupuje svébytným způsobem k problematice moderního vystěhovalectví 19. a raného 20. století.
Přibližuje v obecné rovině jeho podstatu, příčiny a orientaci jednotlivých proudů, vnitrostátní migraci, silný zaoceánský proud či alternativní směrování utečenců, zejména na východ do oblasti carské říše.
Autor však sleduje problematiku vystěhovalectví vlastně zprostředkovaně, jako téma širší společenské, zejména politické diskuse. Jednotlivé kapitoly práce se tak soustřeďují nikoli na analýzu vystěhovalectví jako takového, ale na proměny vztahu české společnosti a politiky k jednotlivým projevům dobové migrace a emigrace, osídleneckým projektům, politickému exilu, krajanům a krajanským komunitám. Přibližuje různé dobové ohlasy, které vystěhovalectví vyvolávalo, představy jeho využití v zájmu expanzivní síly české ekonomiky či naopak úsilí o zmírnění dopadů odchodu desetitisíců v obavách z národní slabosti. Jakkoli byla v posledních letech věnována problematice vystěhovalectví řada titulů, předkládaný text na zkoumání této problematiky nejen vhodně navazuje, ale rozšiřuje ji novým směrem.
English
Causes and orientation of emigration.