Život novináře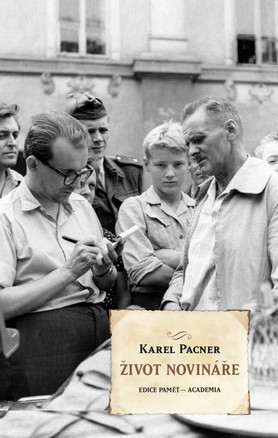 Tell a friend
CDN $44.00

(US $33.00)

CDN $25.00

(US $18.75)

448 pages

ISBN

: 978-80-200-2136-6

Publisher

: Academia

Published Date

: 2012

Cover

: Hard Cover
Czech
Kniha Život novináře, s podtitulem "To je ten, co byl na startu Američanů na Měsíc", je autobiografií, která líčí dětství Karla Pacnera, dospívání, dospělost i dobu současnou, kdy už sice není aktivním novinářem, stále má však svým čtenářům mnoho co říci, a to nejen ohledně dávno probádaných témat, ale i co se týče politiky. Vypráví o tom, jak se dostal k novinařině, k tématu vědy a jakými obtížemi procházel nejen v období normalizace.
Na čtyři sta třiceti dvou stranách je zaznamenán téměř celý jeho život. A že byl opravdu zajímavý, zjistíte hned po pár kapitolách, kdy píše o svém dětství, které prožil v Janovicích a kde jeho rodiče vlastnili obchod, o který ale přišli kvůli komunistickému režimu. O to smutnější je pak závěr knihy, kdy jim je jejich rodný dům i s obchodem, který byl pro jeho otce vším, navrácen, a Pacner a jeho matka jsou nuceni spatřit už jen poloviční zříceninu s rozpadající se střechou, ztrouchnivělými trámy a vlhkými zdmi.
Kniha je psána jednoduchým, živým jazykem, který, přestože se jedná o autobiografii, nikoliv román, vás vtáhne do děje a procházíte vším, co autor zažil a čeho, občas díky štěstí a správným lidem, se stal svědkem jako například startu Apolla 11. Nejde jen o suchý výčet faktů a událostí, …[Klub knihomolů]
Tři minuty s panem Pacnerem o knize Život novináře.