Den, kdy slétly vlaštovky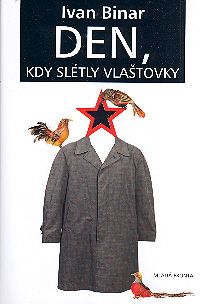 Tell a friend
CDN $20.00

(US $14.00)

CDN $5.00

(US $3.50)

112 pages

ISBN

: 80-204-1378-2

Publisher

: Mladá fronta

Published Date

: 2006

Cover

: Hard Cover
Czech
Byl to politický režim, který systematicky ničil životy našich bližních?
Nebyli jsme to spíše my sami a naše charakterové vlastnosti, které byly předpokladem tohoto nelidského řádění?
Autor, zakázaný spisovatel, politický vězeň a posléze redaktor rádia Svobodná Evropa, o tom ví rozhodně své. Narodil se totiž do generace, která byla těžce postižena sovětskou okupací. Už proto se vyplatí jeho slovům naslouchat.
English
Book about soviet occupation.