Dobrodružství Miguela Littína v Chile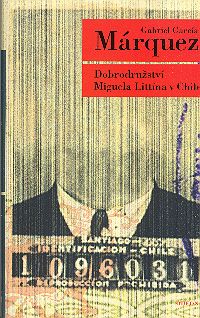 Tell a friend
CDN $20.00

(US $15.60)

CDN $5.00

(US $3.90)

136 pages

ISBN

: 978-80-207-1229-5

Publisher

: Odeon

Published Date

: 2007

Cover

: Hard Cover
Czech
Strhující vyprávění, vycházející v češtině vůbec poprvé.
Datum 11. září vstoupilo do historie už skoro třicet let před osudným rokem 2001: 11. 9. 1973 došlo v Chile za podpory americké tajné služby CIA k vojenskému puči, který stál životy tisíců lidí a další tisíce donutil k emigraci. Jedním z nich byl i filmový režisér Miguel Littín, který šťastnou náhodou unikl smrti. A své jméno našel na seznamu 5000 Chilanů, kteří se neměli nikdy vrátit. Přesto se roku 1985 rozhodl zemi nejen ilegálně navštívit, ale natočit o Pinochetově diktatuře film. Režisér změnil vlastní totožnost - kromě fyzické podoby i držení těla a přízvuk, v rámci příprav žil s fiktivní manželkou, budoucí spolupracovnicí, v Paříži. Jako "uruguayský obchodník" přiletěl do země a navázal kontakt se třemi evropskými filmařskými týmy, které měly oficiálně točit mj. o seismické činnosti. Natáčel po celé zemi a materiál ihned odesílal do bezpečí. Po šesti týdnech, kdy se informace o jeho pobytu objevila v novinách, opustil Littín za dramatických okolností Chile podruhé…
Výsledkem byl čtyřhodinový dokument pro televizi a dvouhodinový film. García Márquez našel v Littínově dobrodružství víc než jen dokument - soustředí se na jeho osobní dramatický příběh, který si rozhodně nezadá s autorovými fiktivními pracemi.
English
Story of director Miquel Littin who left Chile in 1973 and illegaly returned in 1985.