Everyday Spooks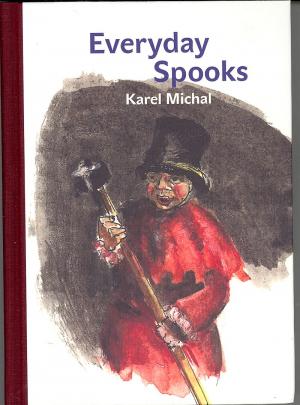 Tell a friend
CDN $32.00

(US $24.96)

CDN $19.00

(US $14.82)

225 pages

ISBN

: 978-80-246-1494-6

Publisher

: Karolinum

Published Date

: 2008

Cover

: Hard Cover
Czech
Poprvé v anglické verzi.
Jedna z nejúspěšnějších českých beletristických knih šedesátých let minulého století, Bubáci pro všední den Karla Michala, se proslavila originální satirou namířenou na každodenní realitu v komunistickém Československu 50. a 60. let.
Povídky plné groteskního humoru, často až absurdního vyznění, spojuje motiv setkání na hranici zdání a skutečnosti, který dohromady svádí obyčejné lidi (účetního, důstojníka, redaktora, dlaždiče, kastelána) s neobvyklými zjevy (prstýnkem proměňujícím člověka v medvěda, plivníkem, vikýřníkem, pidimužíkem-zabíječem lidí, mluvící mrtvou kočkou), aby na konfrontaci jejich jednání, myšlení či prosté řeči ukázal charakter podivné doby – prázdné, absurdní, až neskutečné.
English
First time in Enlish!
Smart satire aimed against the Communist regime in Czechoslovakia in 50s and 60s.
Great read.