Jiří Menzel: Rozmarná léta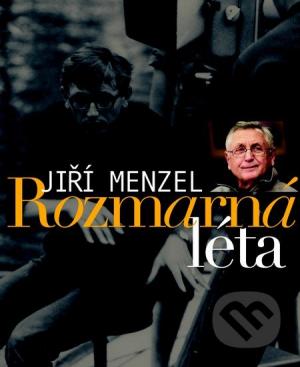 Tell a friend
CDN $39.00

(US $30.42)

CDN $22.00

(US $17.16)

365 pages

ISBN

: 9788073918163

Publisher

: Slovart

Published Date

: 2013

Cover

: Hard Cover
Czech
Autor popisuje své dětství a formující kulturní zázemí pražské měšťanské rodiny; studium na FAMU a okolnosti svého rozhodnutí pro film navzdory tomu, že jeho původní láskou bylo divadlo; realizaci svých nejslavnějších snímků, jako byly Ostře sledované vlaky a Rozmarné léto v době filmové "nové vlny". Za první z nich získal Jiří Menzel Oscara a stal se jedním z "mužů roku 1968", a proto je popis následujícího období, dusných sedmdesátých let, bizarním příběhem o boji proti tuposti a neschopnosti nadřízených a stranicko-úřednického aparátu, o handlech a kompromisech.
Memoáry jsou dovedeny do roku 1988, na práh obnovení svobody v Československu. Díky propojení autorova osobního a profesního života s historicko-společenskou realitou dostává čtenář do ruky také část historie české společnosti.
English
Life and work of Jiří Menzel.