Německo a Československo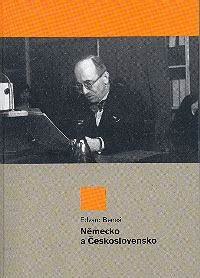 Tell a friend
CDN $25.00

(US $19.50)

CDN $15.00

(US $11.70)

252 pages

ISBN

: 80-86495-29-9

Publisher

: Masarykův ústav AV ČR

Published Date

: 2005

Cover

: Paperback
Czech
Spis Edvarda Beneše (1884–1948) věnovaný česko-německé a česko-sudetoněmecké problematice ve 20. a 30. letech 20. století je vydáván více než 65 let po svém vzniku.
Pod šifrou X. Y. byly dvě části práce vydány německy a anglicky, ale českého vydání se rukopis doplněný o další část v roce 1938 nedočkal. Přitom jde o tak závažnou problematiku, jakou jsou československo-německé vztahy v období po první světové válce a československá menšinová politika. Její součástí je jednání československé delegace na pařížské mírové konferenci a s ním související problémy švýcarského vzoru pro Československo a státního národa československého a postavení německé menšiny v československém politickém systému.
Autor analyzuje tyto problémy se znalostí diplomata-účastníka jednání a politika s erudicí vědce. První vydání. Ed. Eva Broklová.
English
Relationships between Germany and Czechoslovakia in the 20s and 30s of the 20th century.