Naše normalizace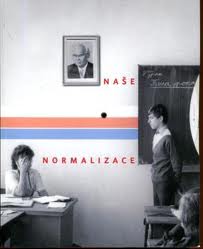 Tell a friend
CDN $34.00

(US $23.80)

CDN $28.00

(US $19.60)

214 pages

ISBN

: 978-80-87456-11-8

Publisher

: Člověk v tísni

Published Date

: 2011

Cover

: Soft Cover
Czech
Jak se žilo v Československu v letech 1969-1989?
Co jsme tu vlastně tenkrát měli za režim?
Bylo to jen otravné zřízení, které občany drobně šikanovalo, nebo promyšlený dusivý systém, soustavně utlačující ty, kdo se mu v každodenním životě nepřizpůsobili a "vybočovali z normy"? Těchto otázek se dotýká sborník Naše normalizace, v němž na poslední dvě dekády čs. komunismu vzpomíná více než třicet osobností především kulturního a veřejného života. Osloveni byli hlavně lidé, kteří "za Husáka" nedělali kariéru, ale snažili se uchovat si maximální možnou míru osobní svobody, pokoušeli se vytvářet něco smysluplného pro sebe či pro druhé. Ve sborníku, který edičně připravili Adam Drda a Karel Strachota, najdete mimo jiné vzpomínky spisovatelů Jaroslava Formánka, Lubomíra Martínka a Terezy Boučkové, texty novinářů Zbyňka Petráčka, Ondřeje Štindla a Daniela Kaisera, příspěvky politologů Bohumila Doležala a Josefa Mlejnka a mnoha dalších.
Součástí publikace je obrazová příloha sestávající z prací předních českých fotografů, například Karla Cudlína, Dany Kyndrové a Luboše Kotka. Kniha volně navazuje na loňskou publikaci Mýty o socialistických časech, která vyvolala značný zájem čtenářů.
English
What was life like in Czechoslovakia in the years 1969-1989?