Okamžiky - Arnošt Lustig vzpomíná na Otu Pavla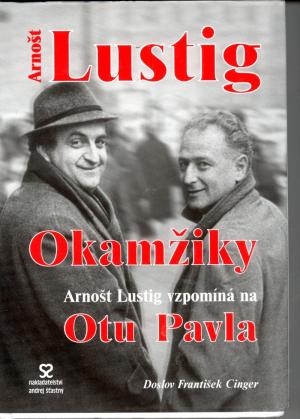 Tell a friend
CDN $26.00

(US $21.06)

CDN $15.00

(US $12.15)

310 pages

ISBN

: 80-903116-9-5

Publisher

: Andrej Šťastný

Published Date

: 2003

Cover

: Hard Cover
Czech
Vzpomínky na báječného člověka a spisovatele Otu Pavla jsou jako teskná píseň s radostnými akordy.
Jsou to zážitky dvou kamarádů, nádherné okamžiky jejich společného mládí, které strávili prací v rozhlase, novinách a časopisech a prvními pokusy na jejich úspěšné literární dráze, kterou v případě Oty Pavla ukončila předčasná smrt.
Kniha je zároveň dobovou freskou charakterizující českou společenskou a politickou scénu po druhé světové válce.
English
Book about Arnošt Lustig and Ota Pavel.