Polojasno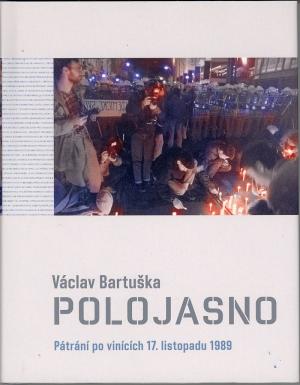 Tell a friend
CDN $28.00

(US $21.84)

CDN $15.00

(US $11.70)

341 pages

ISBN

: 978-80-7388-267-9

Publisher

: XYZ

Published Date

: 2009

Cover

: Hard Cover
Czech
Pátrání po vinících 17. listopadu 1989 - literatura faktu.
Historie zasedání parlamentní komise vyšetřující příčiny a pozadí 17. listopadu 1989, zachycená v deníku studenta Bartušky, někdejšího člena Parlamentní komise pro vyšetření událostí 17. listopadu. Nemožnost dopátrat se pravdy je důkazem hluboké a trvalé pravdivosti autorových závěrů.
English
The truth about the Velvet revolution in 1989.