Slovník komunistické totality + CD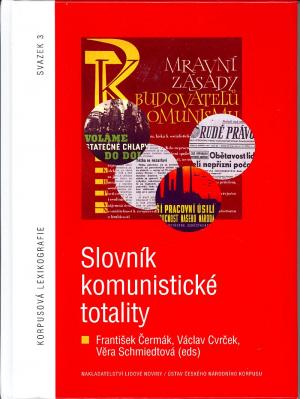 Tell a friend
CDN $32.00

(US $25.60)

CDN $25.00

(US $20.00)

340 pages

ISBN

: 978-80-7422-060-9

Publisher

: NLN - Nakladatelství Lidové noviny

Published Date

: 2010

Cover

: Hard Cover
Czech
Zmapování jazyka oficiální komunistické propagandy.
Slovník vychází z korpusu Totalita, který je založen na třech sondách (roky 1952, 1969, 1977) do dobového tisku a publikací významně zasažených ideologií. K publikaci je připojeno CD s úplným korpusem Totalita, který je možné pomocí speciálního obslužného programu prohledávat, a pokračovat tak v započatém výzkumu totalitního jazyka ve specifických, dosud nezkoumaných oblastech.
V ČR je tento titul vyprodán!
English
Large dictionary of the communist totality.