Svět na předělu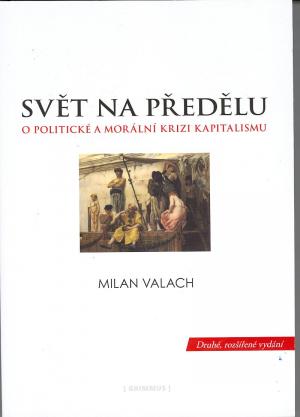 Tell a friend
CDN $35.00

(US $27.30)

CDN $25.00

(US $19.50)

408 pages

ISBN

: 978-80-902831-5-2

Publisher

: Grimmus

Published Date

: 2009

Cover

: Soft Cover
Czech
Debata o české komunistické minulosti a jejím dědictví.
Autor zkoumá krizové jevy současné společnosti a jejich historické a kulturní kořeny. Na základě rozboru klíčových historických událostí nachází hlubinné ideové a hodnotové stereotypy, které se projevily jak v krutostech evropského kolonialismu, tak při zrodu nacistického a komunistického totalitního systému. Zvláštní pozornost věnuje české verzi komunistického režimu. Odhaluje jeho podstatu i příčiny pádu. Ovšem i následný kapitalistický systém zachovává některé jeho klíčové hodnotové stereotypy a charakter mocenské struktury. On sám a jej provázející konzumní kultura jsou takto v knize představeny jako logické pokračování vývoje systému komunistického. Analýza názorů dnešních odpůrců konzumní společnosti ukazuje, že ani oni neopouštějí základní totalizující východiska evropské kultury. Řešení této krize spatřuje autor v radikální demokratizaci stávajícího ekonomického a politického systému.
Milan Valach přednáší etiku, teorii totalitarismu a morální rozpory moderní společnosti na Masarykově univerzitě v Brně.
Je autorem mj. knihy Češi v neklidné době (2006).
English
Study of capitalism in the new era.