Zápisky z blázince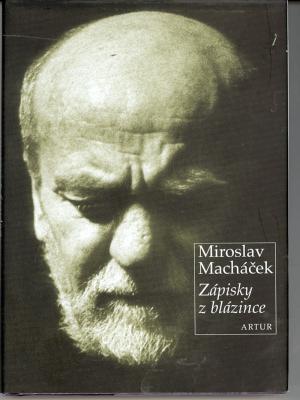 Tell a friend
CDN $26.00

(US $22.10)

CDN $10.00

(US $8.50)

184 pages

ISBN

: 978-80-87128-04-06

Publisher

: Artur

Published Date

: 2008

Cover

: Hard Cover
Czech
Vždycky jsme skvěle jedli, pili, smáli se, drbali, kecali a povídali o divadle, o filmu, o politice. … Někdy jsme se pohádali a škrtili tak, že jsme spolu nemluvili i několik měsíců … ironizovali jsme se vzájemně, ale nestyděli se před sebou ani za slzy a dojetí. Říká se tomu přátelství.
Autentické zápisky z pozůstalosti významného českého režiséra a herce, které mimořádně ocenili jak čtenáři beletrie, tak odborná divadelní veřejnost i kritik, vypovídají dramatickým způsobem o autorovi i době normalizace, která poznamenala život i tvorbu umělců.
English
Book about an artist and the time he lived in.