Zachráněna v šanghajském ghettu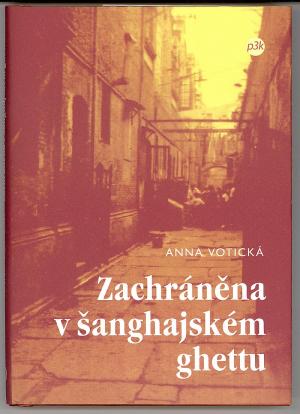 Tell a friend
CDN $15.00

(US $11.25)

CDN $10.00

(US $7.50)

112 pages

ISBN

: 978-80-87186-04-6

Publisher

: P3K

Published Date

: 2010

Cover

: Hard Cover
Czech
Vzpomínky paní Votické, které se podařilo uprchnout před nacismem a najit záchranu v Japonci spravovaném ghettu v Šanghaji. V roce 1940 se jí podařilo získat povolení pro odjezd do Šanghaje, kde pak ve zcela výjimečném až absurdním prostředí, pod ochranou japonských okupantů, přežila válku. V roce 1945 se vrátila do Československa, nicméně brzy se vydala do druhého, již trvalého exilu - útočiště našla v Kanadě, kde žije dodnes.
Kniha popisuje osudy předválečné i poválečné, nicméně těžištěm je útěk před blížící se tragédií evropských Židů a život v šanghajském ghettu, kde našlo záchranu přibližně 20 tisíc Židů, včetně řady československých. Tato zřídka zmiňovaná kapitola dějin čs. Židů u nás zatím nevyšla v knižní podobě.
Text paní Votické je doplněn celou řadou dokumentů (víza, identifikační osobní průkazy z Šanghaje, dobové fotografie), plus odborným doslovem mapujícím historii šanghajského ghetta, jeho roli a specifika, které vůbec jeho existenci umožnily.
English
Story of a Czech woman, who escaped to Shanghai during the war.