Československá vojenská zahraniční služba v letech 1939 - 1945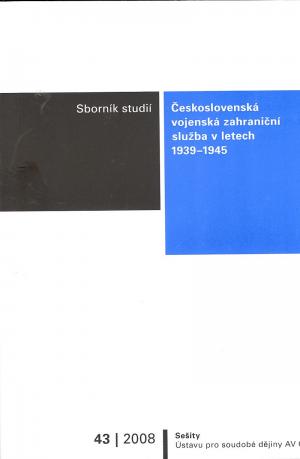 Tell a friend
CDN $29.00

(US $21.75)

CDN $25.00

(US $18.75)

390 pages

ISBN

: 978-80-7285-105-8First

Publisher

: Ústav pro soudobé dějiny AV ČR

Published Date

: 2009

Cover

: Soft Cover
Czech
Sborník patnácti studií je souhrnné zpracování historie československé vojenské zahraniční služby v letech 1939-1945, tedy od vyhlášení slovenského státu a následně protektorátu Čechy a Morava v polovině března 1939 až do osvobození Československa a návratu československé zahraniční armády do vlasti; respektive od prvních okamžiků formování československé vojenské správy v zahraničí až do ukončení jejího válečného poslání.
Petr Hofman, Zlatica Zudová - Lešková
1. vydání! Množství limitované.
V přílohách doplněno o edici dokumentů k tématu.
English
The objective of this project is to summarize the history of the Czechoslovak military foreign service in 1939 to 1945, i.e. from the declaration of the Slovak State and then of the Protectorate of Bohemia and Moravia in mid March of 1939 until the liberation of Czechoslovakia and the return of the Czechoslovak foreign army to their mother country; or from the very beginning of the creation of the Czechoslovak military administration until the official termination of its military operations.