Ottova obrazová encyklopedie - Česká republika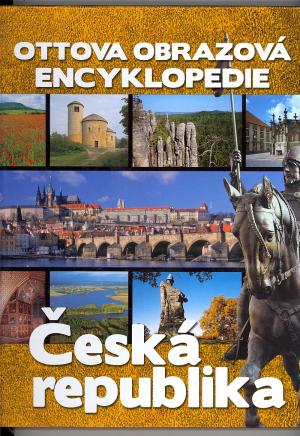 Tell a friend
CDN $40.00

(US $30.00)

CDN $15.00

(US $11.25)

208 pages

ISBN

: 978-80-7360-724-1

Publisher

: Ottovo nakladatelství

Published Date

: 2008

Cover

: Hard Cover
Czech
Vyjímečné dílo několika desítek předních českých odborníků přináší cenný zdroj informací.
Kterého Čecha či Moravana by nezajímalo, jak se vyvíjela česká krajina? Kde se vzal například krásný reliéf Českého středohoří? Jak krajina vypadala v době ledové, meziledové a jak se měnila do známé podoby? Chcete znát postup osídlení Českých zemí? Kde jinde najdete románskou rotundu, gotickou věž, barokní kostel, renesanční letohrádek i secesní dům vedle sebe?
Kniha je členěna do čtyř tematických kapitol s tabulkovou přílohou, které dávají do souvislostí desetitisíce faktů.
Příroda a člověk
Historie
Umění a kultura
Poznání, věda a technika
Více než 40 obrazových tabulí s vertikální časovou osou přehledně popisuje historický vývoj a utváření přírodních podmínek od vzniku vesmíru a planety Země až k nynějšímu prostoru České republiky.
Spolu s téměř 1200 barevnými i černobílými fotografiemi, ilustracemi a mapami vytváří neotřelý a podrobný obraz českých zemí.
Pouhé listování tímto svazkem je estetickým zážitkem samo o sobě!
English
Natural and cultural history of the Czech Republic. Illustrated.