Hlas srdce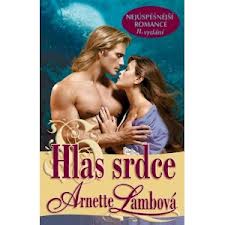 Tell a friend
CDN $15.00

(US $12.00)

249 pages

ISBN

: 9788073091217

Publisher

: KMa

Published Date

: 2012

Cover

: Soft Cover
Czech
Nový romantický román oblíbené autorky.
Virginie, dcera známého svůdce z Vysočiny Lachlana MacKenziho, se tajně vydává za svým snoubencem, který odjel do Francie. Jaké je však její rozčarování, když se namísto krásné a slunné Francie ocitne na otrokářské plantáži v americké Virginii.
Co na ni čeká? Mohou snad s dcerou vévody zacházet jako s nevolnicí? Kolik útrap a překážek jí život přichystá? Uvidí ještě někdy rodné Skotsko, svou rodinu a Camerona? Přežije nelidské zacházení svých pánů?
Po deseti letech marného hledání se Cameron pomalu loučí s myšlenkou, že svou sladkou snoubenku ještě někdy uvidí. O to víc je překvapen, když na jedné z beden, jež dorazily z Ameriky, uvidí kresbu, kterou mu Virginie před deseti lety vyšila na kapesník.
Okamžitě se vydává přes Atlantik, kde potkává tajemnou ženu, která sice přiznává, že to byla ona, kdo na bednu od doutníků namaloval zamilovaný symbol, ale Camerona nepoznává. Opravdu ztratila paměť, jak sama tvrdí, nebo se tak snaží skrýt otřesné tajemství?