Láska za ostnatým drátem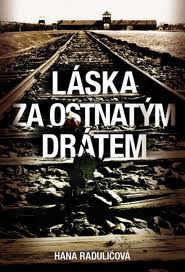 Tell a friend
CDN $26.00

(US $22.10)

CDN $10.00

(US $8.50)

240 pages

ISBN

: 978-80-7388-659-2

Publisher

: XYZ

Published Date

: 2012

Cover

: Hard Cover
Czech
Láska v pekle: podle skutečných výpovědí.
Nečekejte lásku jako z červené knihovny ani milostný román. Jedná se o velmi neobvyklý vztah, který vyrašil mezi vězeňkyní Helenou Citrónovou a esesáckým dozorcem Franzem Wunschem. Příslušník SS se zamiloval natolik, že byl ochoten riskovat své postavení. Zachránil ji před trestem a dokonce odvedl ode dveří plynové komory její sestru Róžinku. O svých citech nikomu neříkali, svou zamilovanost skrývali před ostatními. Těm ale stejně neušlo, že každý den chodí na její pracoviště do Kanady (to bylo oddělení v Osvětimi, kde se třídil majetek vězňů, zabavený po jejich příjezdu). Podrobili se i výslechu, ale ke vztahu se nepřiznali. Pro židovskou dívku Helenu by to byla jistá smrt…
English
Relationship between SS officer and young Jewish girl.