Lída Baarová a Joseph Goebbels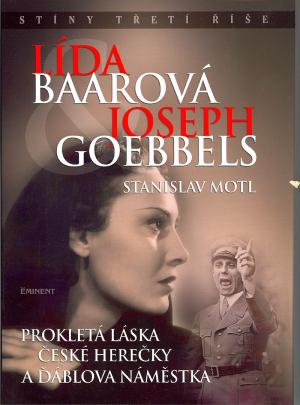 Tell a friend
CDN $30.00

(US $22.50)

CDN $20.00

(US $15.00)

239 pages

ISBN

: 978-80-7281-350-6

Publisher

: Eminent

Published Date

: 2009

Cover

: Hard Cover
Czech
Prokletá láska české herečky a ďáblova náměstka.
Reichsminister für Volksaufklärung und Propaganda, říšský ministr lidové osvěty a propagandy Joseph Goebbels, jedna z nejslavnějších evropských hereček té doby Lída Baarová a jejich vztah, který se proplétal do dějin Třetí říše, jsou hlavním tématem této ojedinělé knihy. Z její krásy téměř zešílel; byl dokonce ochotný opustit vysokou funkci a jít za ní třeba až na kraj světa. Nová svědectví, pocházející z odkazu této české herečky, která se už ve svých dvaceti letech stala skutečnou hvězdou, ovšem napovídají, že neuhranula pouze "ďáblova náměstka", ale i samotného démona v lidské podobě - Adolfa Hitlera.
English
Relationship of a Czech actress and Joseph Goebbels.