Zlá hodina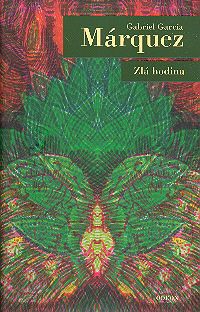 Tell a friend
CDN $20.00

(US $17.00)

CDN $15.00

(US $12.75)

176 pages

ISBN

: 80-207-1216-X

Publisher

: Odeon

Published Date

: 2006

Cover

: Hard Cover
Czech
Kniha (1. vydání) nositele Nobelovy ceny a autora mnoha bestsellerů.
Na vsi se v noci objevují na domovních dveřích hanopisy prozrazující tajemství těch, kdo tam žijí. Jde o pomluvy, avšak potvrzení jedné z nich přinese první oběť – César Montero zabije místního hudebníka Pastora, když se doví, že Pastor je milencem jeho ženy… Příběh jako jiná Márquezova díla sleduje i politickou rovinu, i když jen v náznacích. Zlá hodina je dílko střídmé, s filozoficko-morálním základem, kdy zdánlivě nedůležité letáky naruší poklidnou atmosféru kolumbijského venkova – prostředí jako stvořené pro mistrné vykreslení různých typů postav. Čeština je dvacátým jazykem, v němž dílo vychází.
English
Novel about people from a small village, whose lives get disturbed when insulting letters revealing secrets of inhabitants begin to appear...