Život je boj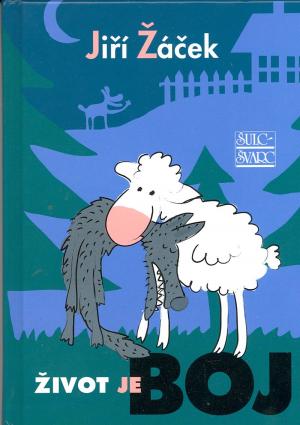 Tell a friend
CDN $15.00

(US $11.25)

CDN $10.00

(US $7.50)

96 pages

ISBN

: 978-80-7244-235-5

Publisher

: Šulc a Švarc

Published Date

: 2008

Cover

: Hard Cover
Czech
Ještě že nerozumíme řeči zvířat, ztratili bychom poslední zbytky sebeúcty. Ale s Žáčkovou knížkou, která obsahuje 50 trefných příhod ze říše zvířat, jí trochu porozumíte. Budete se usmívat, smát, řechtat, ale přitom si uvědomíte, že život je sice boj, ale ne za každou cenu. A že převesele zpívá ptáček, než ho klepnou přes zobáček. Zvláště když platí následující: Čím větší pes, tím větší kost, čím větší vůl, tím vyšší post.
Ilustrace: Boris Pralovszký

Ukázka:
O negalantním býku
Rozdurdila se kráva a obořila se na býka:
"Copak se ke mně nemůžeš chovat trochu galantněji? Když sis mne namlouval, to jsi mi říkal broučku a zlatíčko, ale teď mi nadáváš ty krávo!"
"Při námluvách se musí trochu lhát, "zamručel býk. "Copak ty jsi nějaký brouček? Ty jsi kráva, stejně jako já jsem býk."
"Ty nejsi býk," zaječela kráva, "ty jsi vůl!"
A šla a pomluvila býka tak, že kdykoli na něj přišla řeč, všichni říkali" "Aha, to je ten korunovanej vůl!"
A jaké z toho plyne naučení?
I když máte za manželku krávu, říkejte jí radši zlatíčko.