Pútnik SLOV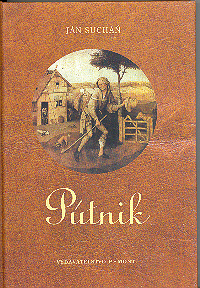 Tell a friend
CDN $22.00

(US $16.50)

CDN $12.00

(US $9.00)

204 pages

ISBN

: 80-967620-6-0

Publisher

: PSMONT

Published Date

: 2005

Cover

: Hard Cover
Czech
Poviedky. Pútnik - nádherný obraz Hieronyma Bosha s nepopístaĺnou atmosférou. Aj najmodernejšie internetové diaĺnice neprinesú do duše krajšie pocity. Asi to vyznie paradoxne, ale práve preto mi predstava Jána Sucháňa ako Boschovho Pútnika nesedí.
Jána Sucháňa poznám už niekoĺko rokov, hoci určite nie tak dobre, ako mnohí z Vás, ktorí otvárate túto knihu. S niektorými jeho názormi polemizujem, mnohé jeho postoje si vysoko vážim. Oceňujem jeho odvahu vyjadrova sa k veciam, ponad ktoré prechádzame "z neznámych dôvodov" trápnym mlčaním radšej počkáme, kým vyšumia a stratia sa v nekonečne. Ján Sucháň aj v našom mene už veĺa rokov, a na mnohých fórach dáva otázky, hĺadá odpovede, aj keï by nemusel… Stojí pevne na zemi, je jedným z nás. Ide spolu s nami, ukazuje nám, že aj v dnešnom svete sú hodnoty, ktoré máme rešpektova a chráni.
English
Book. of stories. In Slovak.