Rukověť bojovníka světla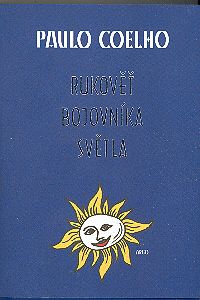 Tell a friend
CDN $18.00

(US $13.50)

CDN $10.00

(US $7.50)

160 pages

ISBN

: 80-7203-755-2

Publisher

: Argo

Published Date

: 2006

Cover

: Hard Cover
Czech
Jihoamerický spisovatel P. Coelho patří k nejčtenějším současným autorům u nás i ve světě.
První úspěchy se dostavily po vydání knihy Poutník (1987) a rok nato knihy Alchymista. Následovala řada dalších, z nichž mnohé najdeme na pultech našich knihkupectví (např. ďábel a slečna Chantal, Pátá hora nebo U řeky Piedra jsem usedla a plakala). O oblibě Coelhových děl svědčí to, že byla přeložena do 59 jazyků.
Drobnější publikací nedávno vydanou v nakladatelství Argo je Rukověť bojovníka světla. Krátké texty obsažené v tomto svazku jsou obsahově inspirující a zdůrazňují základní lidské hodnoty, krásu života a sílu lásky. Jsou to jakési instruktáže, poskytující návod, jak čelit nesnázím a strachu, jak přijímat životní prohry i vítězství. Soustřeďuje se na malé zázraky každodenního života a v krizových situacích se snaží zachovat si veselou mysl. Drží krok se svými city, minulé bolesti opláče, ale nejsou mu zábranou na další cestě. Jeho mistr mu totiž říká: "Ve chvílích, kdy nás trápí samota, se člověk neutopí proto, že se ponoří, ale proto, že zůstane pod vodou."
English
Short texts about the power of life and love.